Expert knowledge. Modern equipment.
Means Your Peace of Mind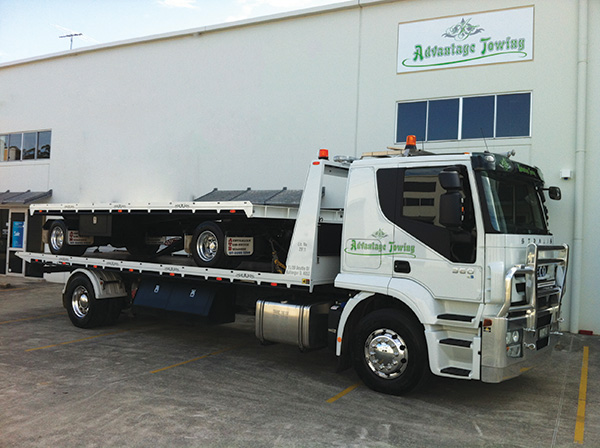 South East Qld Towing Specialists
Advantage Towing was first established in 2005 by Gary Allison who has been involved in the Towing Industry for well over 30 years. We are a small Family owned and operated business with an office situated in Kallangur. Our Tow Truck fleet consists of a Low Tow as well as Light, Heavy, Bogie, Trailer and a Dual Cab to transport those extra passengers you may have with you.
Our drivers are all experienced and dedicated workers who are here to respond to your towing needs in a very friendly and professional manner. We travel all over Qld, NSW and are fully inducted to enter the number of Mine Sites situated throughout these regions. Gary's expertise in this Industry has seen us grow to a well-established, trustworthy small business that gives 100% to its customers.
Looking for an experienced towing company?